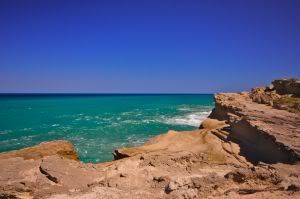 I'm fairly sure I was born with a fear of heights.
Yet my uncle the photographer, the one with all of the expensive equipment would find every opportunity to take pictures that involved my cousins and I standing near dramatic scenery. How was it that I was always the one who ended up on the cliff side? It was always hard to find my way to a smile.
Even now, I can't walk up to the edge of a cliff without thinking that the sandy stone will give way. My imagination has me tumbling, down, down, down . . . even though, I'm fairly certain that's not meant to be a scene in my life.
I don't have the same experience when I reach a cliff of decision making.
Maybe it's the awe inspiring beauty of the world that sets me on my heels.
--me liz strauss, letting me be