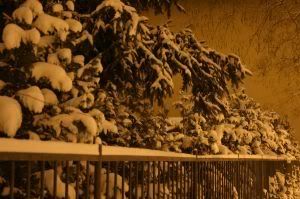 Now that the sun is back on the lake, I can think about cold, gold nights alone along the shore. The silence, the solitude that bring me to the reflections inside and on the water. I'm realizing I'm the one who imagines them there.
That's a good feeling, knowing who.
When I was kid, I lived each moment never wondering who I was, how the world was turning or turning out. Now with taxes and rent payments, I seem to spend time thinking of issues that will mean nothing on my dying day.
But a golden reflection alone along the shore of my true calling. Makes me feel warm and not alone at all.
--me strauss, Letting me be