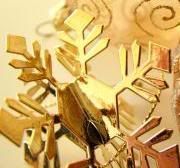 I'm not a knight or a warrior. I can't fight someone else's fight. Every time I do. I end up wrong. I can't wear their clothes. They don't fit. I look silly. I can't walk in their shoes. When I try I fall down.
I need to sing my own song.
It's not a selfish thing. It's a surrender to understanding how to be who I am.
It took me a while to figure out that I can toss and turn, stretch and skew an idea, but I can change the way my brain works. I can walk all the way around and through a thought or a belief, but I can't change the chemistry or the electricity of a single synapse -- slow them down maybe -- but not reroute and remap the system to work as someone's else might.
When the conversation branches off, I have to pay attention to stay on track.
It's a beauty and a curse.
I'm one of kind, unique, individual -- just like everyone else.

--me strauss Letting me be