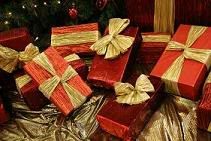 Every year on a Sunday in early October, my mom would hand me the Sears catalogue. She'd tell me to write a list of the things I wanted for Christmas. The rules were clear. Everything on the list had to be priced under $10.00. All of the ordering information must be included to the detail. It was an exercise in gathering information as much as a wishlist of possibilities.
The promise was crystal. I could believe that I would receive one thing from the list.
Oh what an event in serious work making that list would be!
It was always a Sunday. Now I understand why. Children have too much free time on Sundays. Making Christmas lists kept a girl busy for hours. Draw the page as a form. Make columns for the catalogue page number, the item number, the item name, the description, the price, and other information. It was a job before the searching started.
Then, the dreaming. It was a ritual to open the first page of the toy section. I apend all day to looking at each item, considering it's usefulness, lasting fun value, and chance of being bought. I stopped for meals and returned to my bookmark. Those toys that passed the test were entered using my "very best handwriting." The whole time I was thoughts of the days I would spend playing.
As I got older I would ask in advance, when it was time to write the Christmas List. I had become part of that day of organizing, shopping, and daydreaming a different life. It was a vacation and a seminar. Pencils, crayons, ballerina dolls, easy-bake ovens, and rollers skates went on the page in order and precisely at the same time they made stories and adventures in my mind.
While I was making this list sometime in each early October, I didn't know that my mom had all of my presents bought and gathered.
All of my presents were wrapped and ready − all of them, but one on that list, made on day that I lived each year.
I miss the Sears catalogue.
−me strauss Letting me be