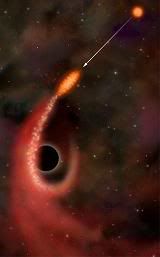 Melly tagged me to find a post about joy. (More on that follows.)
I can't imagine anyone would be more surprised than I was to find so much joy on my blog. I chose about half of what I found to tell this joyful "sort of" story.
My dad left home at age 12. It was 1919. He knew the hardest sides of the world. When he said, "trust nobody," he knew what he was talking about. It was one of a litany of lessons he shared daily. I saw the signs of those lessons written on his hands, his back, and his face, but not in his eyes, never his eyes. His eyes only spoke hope and
joy
.
I'm definitely my daddy's girl. . . .
Usually I'm a
Weimaraner puppy
, chasing over nothing just for the

joy of living

—sometimes to the point of wearing myself out. I can break your vase and fetch a stick, but no one trained me just to sit and wait for my whole future to take its time to come to me.
Finally I got to an age where I gained a little sense. I quit taking the blame for everything on the planet. My skin seemed to fit just fine most of the time. I realized that I was a best judge of my behavior, and most importantly, that I was cheating myself if I didn't enjoy—note to self: see the big word joy inside that verb—every second of contentment this planet has to offer. I quit flinching at my own happiness. I went back to thinking that the world is beautiful and that people are the best species God ever created.

Some nights, like tonight, I reintroduce my brain to my heart. All of me just kind of hangs out together and reacquaints itself with the quieter, introverted side of me. Grand ideas—
peace, joy, and beauty
—fill my thoughts. Now it's no big deal to relax, waiting for morning to take in a sunrise or daydreaming under the night sky. It's hard not to feel alive when you're looking at the night sky. Imagine we're made of stardust and you can't help but feel good about the world.
Duncan says that the world needs incurable idealists like us. He says we balance out the hardcore cynics. It has to do with

joy, and hope, and possibility

. I like the thought of providing balance. So I hold tight to my world view, even though I know that people can do despicable things. I don't want despicable people choosing my world for me. My world needs people who believe in it as much as I need people who believe in me.

But there are days, and this is one, when friendship sees to shine, when reason sets itself aside to make room for feeling good. Suddenly I understand that I have things that others see only in their dreams. I have friends who are the best of those around. It's hard not to enjoy a world that gives and gives and gives so much. It's even harder not to love the friends who make it turn. Every one of you.
I love

the joy of gratitude

.

Thank you, Melly, for asking me to do this. Putting this together was a joyful thing.
—me strauss Letting me be