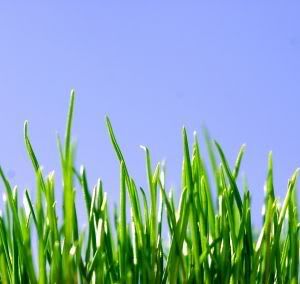 Flat on the ground, eye level with the green, green grass of summer, I don't like the feel of all of that. I'm too sensitive. Every breeze makes a blade of grass move over me. I'm too aware of it. When I know I'll be in the grass, I wear jeans, sneakers, and socks so I can be aware of something else. Otherwise I'm too distracted.
Yet one day I sat in the grass with a young man . . . handsome and tall. I was even more sensitive. Every breeze was a wonder to watch as each bold blade moved. It was majestic. It was romantic. I was anticipation. We read a book together. We talked and drank wine. Then we fell forward to look through every blade of green chins on our hands like children. The grass looked wonderful from eye level. It was majestic. It was romantic. It was memorable.
Some things depend on your point of view. Ummm.
--me strauss Letting me be