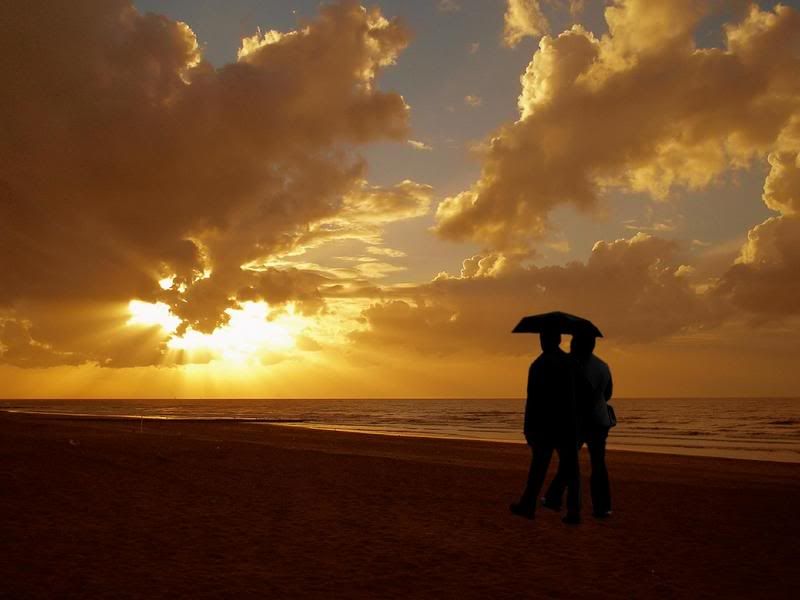 It's not raining.
Space, sky, sand, the safe place of your mind are what I know of you. Over the years and miles, we never got far enough from somewhere. Buildings, not the sky or sand, were our habitat. Still we were there, walking outside of the places where faces and hands, voices and plans for the future piled high to obscure the view.
We were too young and too curious to choose.
Hardly did we know that we walked a tightrope, that we were pulled, not that we pushed. It was hard like concrete on our softest ideals. We kept them close. Most folks hardly noticed, if they noticed. We were burglars on tiptoe, skirting the curtain watching them leave the auditorium. We didn't know we were players ourselves.
Now as we walk on the sand, with the sky and the space all around. I think of how I've lived under your umbrella always then, always now. Even when I didn't know where you were, you were here in the golden sun holding my hand.
It's not raining -- it never is where you are.
--me strauss Letting me strauss