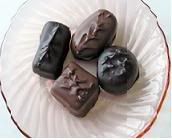 New Year . New Day. New thoughts running.
New ideas and new possibilities.
A sunrise, a baby's eyes, a smile.
New feelings. New beginnings.
Life stories to live and to remember.
New delights and cups of coffee.
Love and memories with family.
Friendships to discover, like so many delicious chocolates.
Happy New Year!
--me strauss Letting me be