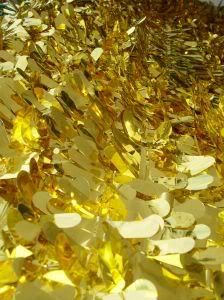 One of my brothers was a ringmaster. He could get a room going and make things happen. The other of my brothers could sit in room on Christmas, a room of chaos and read a book on finance. It wasn't that he wasn't present. He was there and aware. He just wasn't an active participant.

He could do that on family visits. It's who he is. The consummate introvert. No reason to talk. Well then, he didn't. To put it plainly, the man is thoughtful, kind, but very efficient.

Last night at Christmas Eve, I watched my son. He takes after his uncle. He participated as might, but most he worked on syncing his computer. I thought about what he was missing − the chance to find out more. The chance for conversation, to ask questions to learn that one lovely, lush detail that he, one day, might pass on to his children.

Meanwhile his father and his father's mother discovered that when set aside their fear of each they really had things they might talk about. Their conversation was deeply philosophical or life changing in any way, except that they had it without looking for reasons not to trust each other. He's barely a man now. He'll learn the difference one day.

Christmas is about being with family, not just attending.

It's so many golden moments of discovery.
−me strauss Letting me be