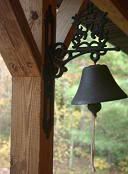 Long before there was an Internet, before I knew the words
attractive
or
magnetic.
I knew I was some kind of portal. It's strange how words in my vernacular come back to me now and let me know how long I must have known
It's years that I've been saying,
Oh, it must be my magnetic personality!
. . .
Some folks are almost instantly attracted to something about me − the way I think, my writing, my sense of the world. They seem to find me almost enchanting.
I always introduce them to everyone I know, and then folks who were attracted by this magnet are instantly drawn to each other.
It often happens that folks I introduce become lifelong friends. Off they go to find and do things together. Soon enough, I'm in their past. I think they figure that the magnet that attracted them has so many attractive things to do. It's not so, but they don't see it. It's natural for folks to assume that a magnet has the power to open elevator doors, or to ring a bell to call folks near. It's a nice thought. Would that it were really true.
Sometimes they come back to tell me of their adventures.
Maybe that's why I stay home so much. I want to be here when they come to tell me stories of where they've been.
−me strauss Letting me be