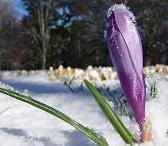 This new year I'm going to pick myself up and dust myself off, as I do each day. I'm going to greet the sun with a smile, and thank it for its new light. I'm going to lay down my pain. I'm going to smile.
Instead of making resolutions for future times, I'm going to look back. I'll look for the lessons that still need practicing. I'm going to find those things that still need some work.
I will visit the past year to find out what made it so hard for me. Why did I think I could carry such a heavy load and not fall down under it? What did I do to stand in my own way? What made me keep looking in the wrong direction? What do I need? Who did I hurt?
Who did I hurt besides me?
This new year I will replace misplaced responsibility with unbound, new found self-respect. Out will go guilt and in will come room, breathing room for others. I'll lift that weight of blame for everything right off my shoulders. I'll be leaving a place for me to stand to my full height—the same size place I leave for the other guy—without apology for the flaws I bear or the scars I've earned. I won't give up my own commitments. I'll just give up those that belong to other people. I'm pretty sure that the world will keep on turning without my help. My son can cross the street safely without my words of wisdom to guide him.
This new year I want to be a learner again.
I'll look back upon all of the last years for the bits of me I've left behind. I'll find the sweet things that I used to do. Bits and pieces of me that my friends looked forward to. I'll find the simple joys that I held dear and knew I could never lose. I'll take in the details of life that used to fascinate me so much so that I drove people crazy speaking of them. This time, though, instead of talking, I'll put them on paper, type them on screen. That will keep life's delicacies close to me. One day I will wrap them in ribbons and give them to my son.
This new year I'll find out who I am by listening to the ones I love. I will hear what they value, what they think about, what their dreams are right now. I'll let them touch the place in me where people haven't been for a long, long time.
This year, I choose to be fully human. I choose to be alive again this new year.
—me strauss Letting me be