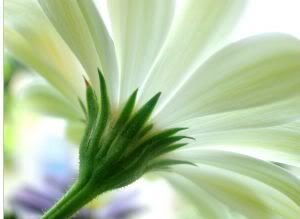 Take the choice about where we look and what we see. . . .
I used to be ultra-sensitive to a feeling of when I needed to get out from under. Being under was a stifling location, claustrophobic and limiting. As I think on it, those limits were merely my inability to spread my view and take in the beautiful detail of where I was currently standing.
Under can be a learning place and a place to shine so brightly.
From underneath I can see the delicate workings of what holds life together. I can feel the shade of what's above me. I'm sheltered from the rain and the sharp sunlight. I'm gentled by the diffused rays that filter through to fall upon me.
I am more beautiful, softer, and less likely to draw attention . . . people have to want to see me, when I'm under. Then when they do, they see. They see.
I am quietly there and beautiful, looking up from under.