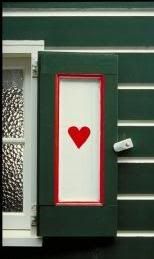 I can't help but think of where I was living and what I was doing and how hard held on and believed when I was 36 and 37 years old. I remember so well once when the world so let me down and I said to a friend, "I won't give up. I don't want to believe in a world that works like you say it does. I won't. I can't."

Yeah I know how it feels from the inside out. I know it's not about things on the first or second layer of an onion.

But you see, when you're in twenties, life is about learning how to not be kid, even though the world still really treats you like one. . . . And it seems all about belief.

And when you're your in your thirties, it's about figuring out that your life is your own and you're on this planet for real for three decades already -- oh my god. Somehow it seems all about skill and belief.

Then you get past forty and you notice that all of the problems and decisions look like problems and decisions that you've seen in some form or another before. It seems all about experience, skill, and belief.

If you're lucky and rich in friends, and maybe once somewhere you touched some unconditional love . . . you remember that it's about all of the above and . . . . never separating your head and your heart. When they're together, it's a lot easier to know what to hold and what to let go.

Head and heart, that's my secret.
--me strauss Letting me be