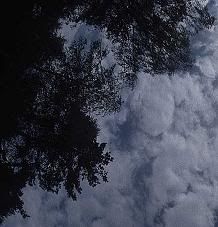 They say that the difference is that we know how to think, but I've met so many folks who just don't. They don't want to. They don't like it. They've forgotten how or been taught that it's dangerous.
Oh man, just to think, just to dream, just to watch the clouds and imagine what could be.
Sometimes I think about things that happened once.
Once I painted my face with my mom's lipstick to put on a show. I didn't know she'd be mad.
That makes me think that I figured out by the age of eight that whenever I expected my mom to be mad she never was. It was when I never expected that it happened.
Now I'm thinking about that . . . thinking is like taking a trip with no map.
--me strauss Letting me be