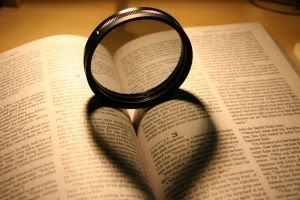 I've opened many books. I've found many answers, many problems that shook my stature and turned my way of thinking. I've learned to trust the way I read the words I find on the pages. Maybe that's why I feel that books will always be beside me, even when friends have long forgotten who I might have been for them.
I open a book. I find you. The words say that everything that matters to me is wrapped in people. You are one of the people that I'm finding in every book. It's not hard to get to know you, you're in all of the books I treasure.
I open a book and inside I find my heart, an open book everywhere I look.
−me strauss Letting me be