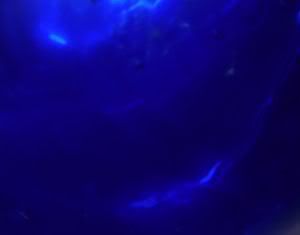 Fill a cup and a thimble. Aren't they both full?

I heard that metaphor when I was so young that I did what a child would do. I thought of the cup as a grown-up and the thimble as a child. Now that I am a grown-up, and I reflect on that I think I had the metaphor backwards. I think the child is the cup and the adult is the thimble.
We start out connected to all of our feelings. We discover what it's like to move . . . to walk, to run, to jump . . . to be picked up and spun around with laughter. We learn about how our hands and feet work, what makes tears come, and how we feel after someone who loves us gives us a hug. As children we know why the world needs people to be fair and keep their promises. We know why being nice and being honest somehow makes the sun shine. And when we talk of such things we use words like, "deep down inside."
A person would have to walk days and thousands of miles to find a child who is arrogant and shallow.
Along the way of our growing up things we face things that lead us to protect ourselves. Slowly that open heart learns new rules about how to respond and react with other people. Some of us close the basement door and forget that "deep down inside" was ever there. As time passes we close more doors until we're living only on the ground level, no deeper.
If we're lucky when we get older we learn how to reverse the process.
I want to see how far "deep, down inside" gets.
−me strauss Letting me be