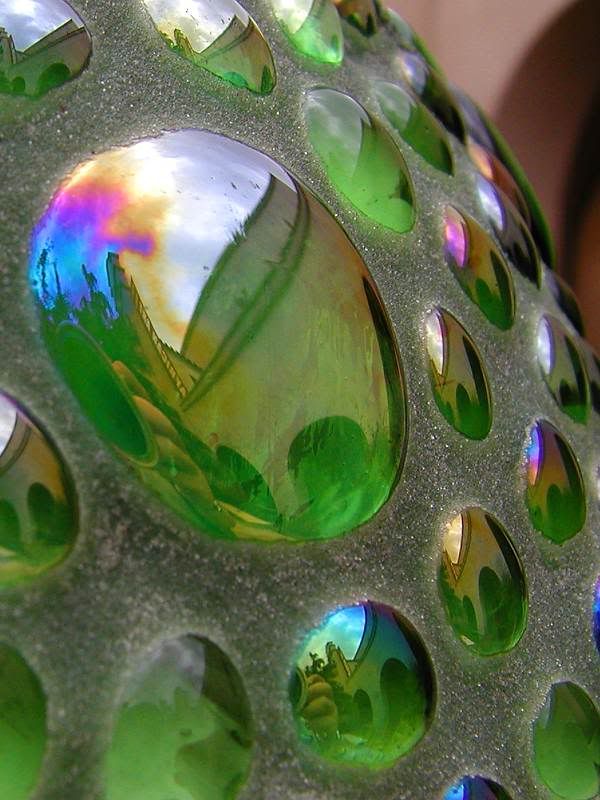 In the town where I grew up there was a marble factory. The factory was there because our town had pure silica sand. There was also a glass factory to make windows for cars. As a young, young man, my father made mirrors in a room silvering them by hand in the 1930s. To this day, beveled glass and hand-made mirrors fascinate me. I see my father's hands in every one.
But it was the marble factory that captured our attention when we were kids. We all knew how to play marbles. All kids should know how. I'm saddened that they won't. Still that wasn't the draw either.
The secret was behind the factory. There you could find the marble rejects. The marbles there were flat.
The flat discs of glass would be left out in the open for kids to take. Red, blue green, yellow glass. They sparkled. They shone. Yet they were thought to have no value because they weren't round like they were supposed to be.
I would scoop them up by the handfuls, those rejected marbles, and take them home. I can't begin to tell you how many games you can play with marbles that don't misbehave and roll away.
I see them in every colored glass object I encounter. I still smile to think of them. I still know all of the games and all of the silly rules.
Sometimes the oddballs make the best memories.
—me strauss Letting me be