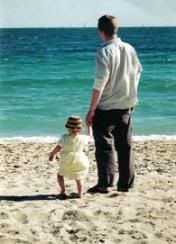 Faith, hope, and love, the greatest of these is . . .
That's the modern translation of a quote by a holy man.
I've been thinking about that quote on and off for a while. I don't know how long. It could be days, months, maybe years. It comes. It goes. I think of it. I don't know what brings it to mind particularly. I do know this. In my case, the holy man didn't get it right. There is no one of the three that is greater than the other two.
For me, they can't exist without each other.
I need all three in equal measure.To choose one is to say one season is greater. One part of the day is not more important. One heartbeat is not more vital. No part is greater than the whole. Not for me.
Faith, hope, and love belong together, intertwined as one.
I have faith in you. You are my hope and my future. I love you.
Faith, hope, and love. I give them, and they come back to me. All three together.
—me strauss Letting me be