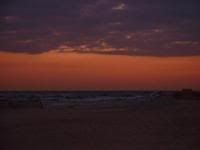 When a friend comes to Chicago unexpectedly, I just have to stop what I'm doing and get out the wine, and the cheese if we have any. She'll be here soon. We'll sit by the window. We'll look out at the lake and speak of times past, when we were younger, quicker, unwiser. Or maybe when she arrives from the airport, she'd rather go to a fabulous restaurant. She does like her fine dining. Well okay, so do I.
Either way we will talk of our sons, and the world, financial markets, parents, and why people are so difficult to be with—and not easy like we are. It will be fun, emotional, and quite a relief to realize that we're still human—and still alive. Then soon enough tomorrow will come, and we'll be back living our lives again. We'll be filled up with memories we talked about and those that we didn't need to, because they came flooding in as soon as we saw each other. That's what friends do. They give me back the me I left in their safekeeping while we were apart.
An unexpected night in Chicago with a friend is always worth giving up what I was going to do—what could possibly compete?
—me strauss Letting me be