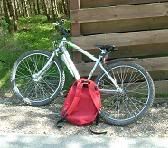 When I wa s a young teacher a study I read said that the most stress-free time of a person's life was age 10. This was because at 10, most kids could understand abstract things and had their own transportation. Ten-year-olds then rarely encountered a problem that mom, or dad, or a band-aid couldn't fix. I remember 10 quite fondly.
Today I look around me. I search on the Internet. I can find no proof that it still happens that way. The stress free window seems to have closed.
I am saddened by that. What kind of hope do our kids have to grow up on?
—me strauss Letting me be