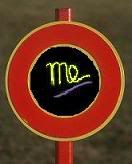 In my humor and conversation
I point out my vulnerabilies.
"Look here. Yes, and there."

Some people use that against me.
They won't stop my laughing

Let them have their armor and ammunition.
I'll stay with my humor and honesty.

Either way we all suffer slings and arrows.

The lighter I travel, the smaller target I'll be.

—me strauss Letting me be